Quick Navigation
Vote For Us!
Welcome to Berlin!
Rules
Plot For The Academy
Face Claim List
"Canon" List
Introduction Model
It is now: Autumn!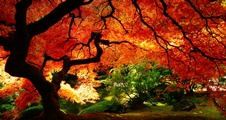 Top posting users this week
Face Claim!
● ● ● ● ● ● ● ● ● ● ● ● ●
This is our list of face claims already used.
No faces may be used more than once unless
they're for twins or triplets.
● ● ● ● ● ● ● ● ● ● ● ● ●

AFFLECK, Ben as Martin Fuchs
AGRON, Dianna as Sadie Carlisle
ARMITAGE, Richard as Aaron Shaw
ASHMORE, Ashmore as Jason Collins
BARRYMORE, Drew as Iris Travis
BELL, Jaime as Theo Junker
BOMER, Matt as Nicholas Rivera
DUFF, Hilary as Idrys Sagrera
DUHAMEL, Josh as Alexander Grey

HAYS, Mia as Liesel Collins
HUDSON, Kate as Joanne Sparks

JAMES, Jesse as Liam Burke
LAVIGNE, Avril as Kathleen Lindemann

MCADAMS, Rachel as Juliet Rousseau
MCGREGOR, Ewan as William Barnes
OLDMAN, Gary as John Mason
PINE, Chris as Sneight Survis

RADCLIFFE, Daniel as Sam Johnson
RAPACE, Noomi as Maria Renner
SMITH, Kerr as Drew Carson
TENNANT, David as Ryan Fontaine

WILDE, Olivia as Skyla Hawkins
WOOD, Evan Rachel as Catrìona Carlisle
Forum Founder, Juliet Rousseau
Last edited: 8 October '13

---
Credit!
● ● ● ● ● ● ● ● ● ● ● ● ●
This super gorgeous template was made by colortellie of CAUTION 2.0.

Similar topics
---
Permissions in this forum:
You
cannot
reply to topics in this forum